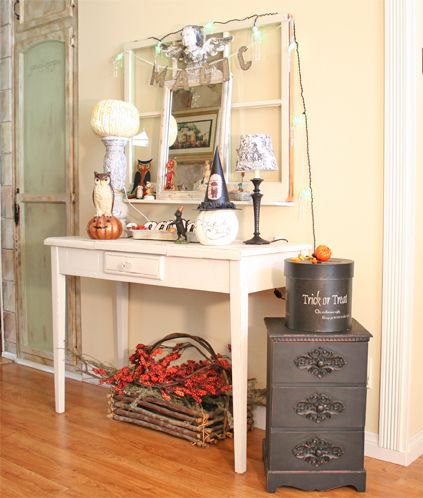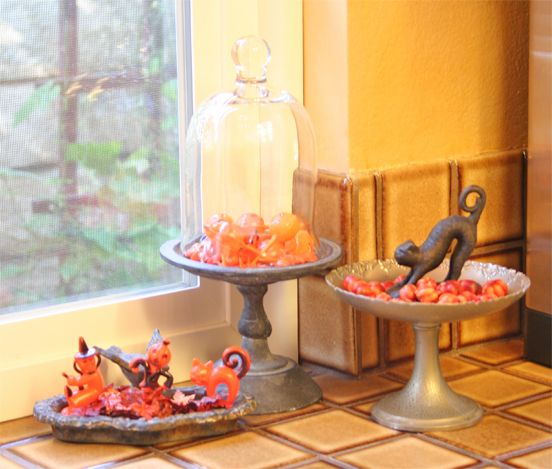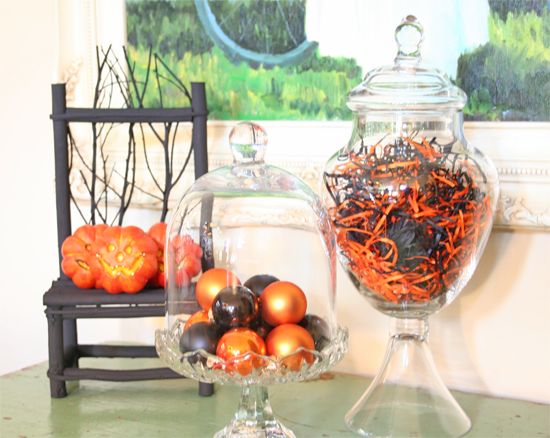 Angela at
Cottage Magpie
gives us a tutorial on making a "Boo" Garland. Check it out. Soooo easy.
Jen at
The Cottage Nest
has some great ideas for decorating your mantle for the Hollowed Day. Check out her blog for some fun ideas.
Susie over at
Bienvenue
made this awesome tree with some spooky black birds in it. I'm definitely going to making this. And the best part, is the birds were found at the Dollar Tree. Go check out her other great ideas.
Paula over at
Olivers
made these fun skeleton candle holders. Elegant and fun. She also has amazing ideas that you just need to check out.
How about this idea for your front door area. It is from
Lemon Annie's Blog
. I want to make some of these for each side of my front door. I just want them to be faux pumpkins so I don't have to buy new ones each year.
Bella
also has a fun idea using a thrift found tin bucket, feathers and pumpkins. Check her out.
I have a couple of Halloween decor projects that I'm working on, so I'll post them when I'm done.
Do you have some Halloween ideas you want to share. Let me know, and we'll do a part Deux to this idea fest.
Have a great day.
*ciao*
deb